A talented comedic actress, Lupe Vélez was known as "The Mexican Spitfire." Unfortunately, much like fellow actress Marie Prevost, her dramatic and inglorious death often overshadows her accomplishments.



Lupe Vélez (1908 - 1944) was born in San Luis Potosí as María Guadalupe Vélez de Villalobos. The daughter of a prostitute, Lupe was sent to Texas at the age of 13 to live in a convent. She had planned to become a champion roller-skater but instead returned to Mexico to help out her family financially. She worked as a sales girl for a department store for $4 a week. Every week she would turn most of her salary over to her mother, but she kept out a little for herself so she could take dancing lessons.

In 1924 Vélez made her performing debut on the Mexican stage and wowed audiences with her natural beauty and talent. By 1927, she had emigrated to Hollywood where she was discovered by Hal Roach, who cast her in a comedy with Stan Laurel and Oliver Hardy.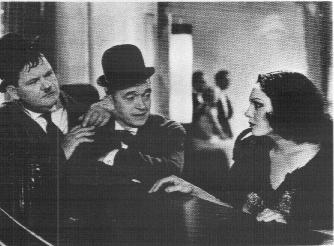 Douglas Fairbanks cast her in his feature film "The Gaucho," starring himself and Mary Pickford. Lupe played dramatic roles for five years before she switched to comedy.




In 1933, she played the lead role of Pepper in "Hot Pepper." The film showcased her comedic talents and her vital personality. In the 1930s Lupe was dubbed "The Mexican Spitfire." It was said that "every inch of her gave off sparks."





By the mid-1930s, her popularity was such that a series of Mexican Spitfire films were written for her. She portrayed Carmelita in "Mexican Spitfire" (1939), "The Mexican Spitfire Out West" (1940), "Mexican Spitfire's Baby" (1941), and "Mexican Spitfire's Blessed Event" (1943) among many others. Audiences loved her in these madcap adventures but it seemed, at times, she was better known for her stormy love affairs and larger-than-life personality.




She had affairs with Gary Cooper, John Gilbert, Douglas Fairbanks, Sr., Charlie Chaplin, boxer Jack Dempsey, director Victor Fleming, and Jimmy Durante.

She married one of her lovers, Johnny Weissmuller (of "Tarzan" fame), but that only lasted five years and was filled with battles. She had a failed romance with Gary Cooper, who refused to wed her.



Lupe with Gary Cooper

By 1943, her career was waning. She went to Mexico in the hopes of giving herself a jump start. She starred in the Mexican version of Zola's "Nana." This important drama garnered Lupe the best reviews of her career. However, it did not ease her growing depression.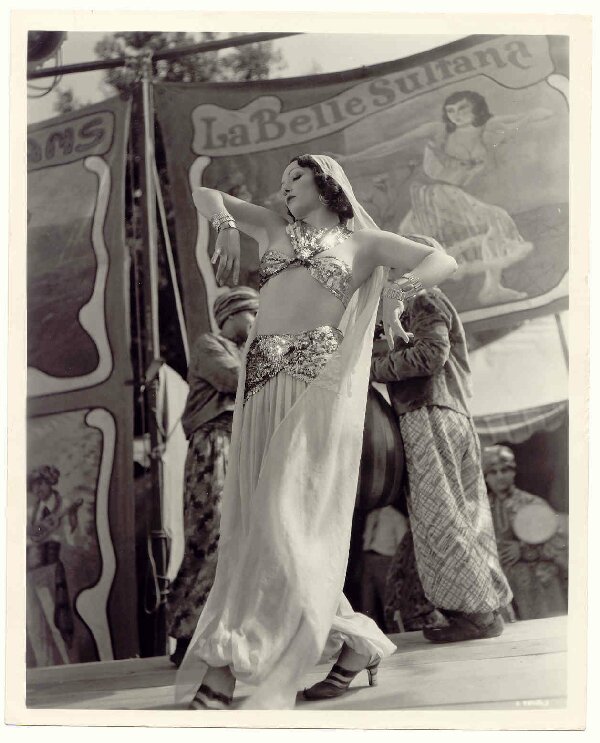 She returned to her home in Beverly Hills and attempted to create a lasting romance with a bit player named Harold Raymond. Lupe found herself pregnant with Raymond's child, but he did not want anything to do with the child or Lupe. He abandoned her and she felt humiliated.

On December 13, 1944, at the age of 36, depressed over the failed romance, pregnant, and deeply in debt, Velez styled a dramatic suicide for herself. She ordered heaps of gardenias, gave a Last Supper for a couple of girlfriends, lit some candles for the appropriate mood, dressed herself in silver lamé, swallowed seventy-five Seconal pills, and reclined with her hands folded in prayer. Her beautifully staged death tableau ended not in a vision of pale beauty, but rather in a pell-mell dash to the bathroom to vomit. She slipped in the bathroom and plunged headfirst into the toilet, where she drowned.

Her suicide was the subject of the 1965 Andy Warhol film "Lupe." She has been transformed into an underground cult icon by Kenneth Anger, Andy Warhol, and the Puerto Rican experimental filmmmaker Jose Soltero.